About Our Site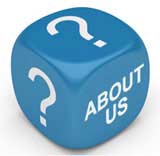 BecomingBankrupt was formed to offer a unique reference point on comprehensive bankruptcy information and debt advice.
Did you know that Mark Twain, Walt Disney, Abraham Lincoln and Donald Trump have all been declared bankrupt at some point in their lives?
Filing for bankruptcy is considered as the final option for people who find themselves in serious debt and unable to take any other measures to repay what they owe. Bankruptcy has significant long-term consequences, can be often be a humiliating experience. However, bankruptcy is more common than you might think, and as this website will explain, you can recover from it and rebuild a successful career and fulfilling life.
We believe this is the definitive internet-based guide to bankruptcy and insolvency, with over 50 articles, questionnaires and case studies covering a wide variety of related topics.
If you would like want to find out more information about what happens when you declare yourself bankrupt, you are looking to understand the long term legal implications of a bankruptcy declaration, or if you are simply looking for some advice on how to avoid getting to the bankruptcy stage, this website will be of interest to you.
Related Articles in the 'Site Information' Category...