Real Life Story of a Bankrupt Banker: A Case Study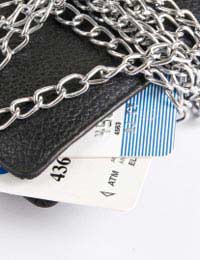 Bankruptcy can happen to just about anyone, as this case study demonstrates. James was declared bankrupt in 2007 and as his story tells, it has been a long road back for him.
James' Story
James worked in the legal department of an investment bank based in London. He joined the company as a graduate and had been there just three years before he was made redundant. James explains:
"I always knew the career I wanted, and when I left university and got a graduate place with a highly respected bank in London I thought I was set for life. I wanted to make a life for myself in London and to me that meant paying for a lifestyle that my graduate salary didn't really justify.
Very quickly I began to rack up large credit card debts, on top of my student loan debts. Every time I made a purchase on my credit card I was able to justify it in some way. For example, I'd tell myself that I needed the new £400 suit to make a good impression at work, or I needed to put my credit card behind the bar whenever I went out for drinks to show people how well my career was going.
My view at the time was that even if I couldn't afford it now, I was going to be earning more money – and big bonuses - soon anyway."
Facing up to the Unexpected
All of this changed for James in 2007 when he was told that after his graduate placement had ended that he would not be offered a permanent job.
The company's HR department told him that as the company was undergoing several cost-cutting exercises across the business that they were unable to offer their graduates any permanent employment.
James recalls: "I was stunned. Then I started to feel a wave of panic coming over me. My redundancy payment was a pittance and I knew that my firm was not the only one undertaking cost-cutting. At this point the size of my debts began to dawn on me."
Including his student debts, credit cards, overdraft and graduate loan, James had managed to accumulate more than £30,000 of debts. Debts that he could now not afford to repay. For James there was little alternative at the time but to Declare Himself Bankrupt. But how should he go about it?
Taking the First Steps towards Bankruptcy
James found it hard at first to find information regarding the steps towards
Bankruptcy
.
"I didn't really know where to begin. All I knew about bankruptcy was that my debts would be wiped out, but that my Credit record would be destroyed in the process. I found there are plenty of websites and helplines offering solutions to your debt problems, but they don't really give you any advice from people who have recently been through bankruptcy themselves."
Choosing Bankruptcy
After talking it through with his parents and contacting a debt helpline, James decided that bankruptcy was the best option open to him. The fact that James didn't have a house or any other major valuable assets was a key factor in his decision.
James recalls:
"From a financial perspective, the decision to opt for bankruptcy was certainly the right one. I was able to put all the debts I had behind me and after a year I was Discharged from Bankruptcy. It helped me learn financial discipline for the first time.
What I wasn't fully aware of was the impact it would have on me mentally during that year as a bankrupt. I found the experience extremely unpleasant. I got depression and wanted to move out of London because now it had become an expensive place that I felt socially excluded from. I also struggled to find a good job, as during the period of my bankruptcy I was no longer deemed a member of the legal profession. I had to take an administration job at a telecommunications company that paid very little, but it was better than having no job at all."
The OutcomeThree years since being declared bankrupt and James is slowly looking to get his life back on track. He is back working as a lawyer and it has changed his lifestyle dramatically.
"I had to declare my former status as a bankrupt in my job interview, but I tried to sell it as a positive. Luckily my boss thought it was a character building experience and offered me the job. I've learned that material things do not make you happy and that debt is so easy to accumulate but hard to escape from."
So does James have any advice for people considering bankruptcy as an option?
James says:
"Everyone is different of course, and no-one can really predict what impact bankruptcy will have on your life. It is a painful process and not one to be entered into with your eyes closed. Get as much advice from debt professionals as you can.
Ultimately bankruptcy doesn't mean an end to your life's ambitions and you can emerge a stronger and wiser person because of it."
You might also like...