The 30 Day Breathing Space Lifeline for Borrowers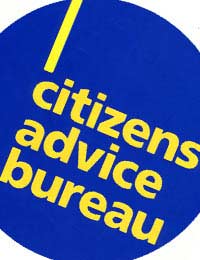 Since the recession officially began back in 2008, the number of complaints filed against debt collection agencies has soared, according to details provided by the Office of Fair Trading. That's why legislation was introduced to give householders with mounting debts a new 30-day lifeline.
The ruling means that anyone struggling to repay their debts is entitled to breathing space, providing that they obtain advice from a registered charity such as the Citizens Advice Bureau or the Consumer Credit Counselling Service (CCCS).
Debt Collection Agencies
Debt collection agencies are employed by a wide variety of companies such as banks, utility companies and even local government, to chase down customers who are not paying debts, including anything from credit cards and personal loans to council tax payments.
In previous years, however, the tactics employed by such agencies were questioned. Debt collection agencies stood accused of using aggressive and threatening tactics to chase down people with debts. According to the Office of Fair Trading (OFT), many were intimidating people by threatening court action unfairly and, in several cases, targeting the wrong people entirely. So how does the legislation work?
30-Day Debt Relief
The legislation means that someone who is unable to repay a particular debt will be allowed a month's grace period from the point at which they are first contacted by a debt collection agency.
Under the agreement, debt collection agencies are not allowed to contact people to pursue them for debts for 30 days. An accredited debt adviser is appointed to handle the case and they will be able to negotiate with the debt collection agency on the debtor's behalf. They can also help by drawing up a repayment plan to help ensure that the debt is paid off in a reasonable time period.
This initiative gives people the vital breathing space they need to help them to regain control over their finances, without the additional pressure of being threatened with court action or harassed with threatening letters.
It should also encourage people to face up to their financial difficulties and to talk them through with fully qualified Debt Advisers.
Questions still remain, however, as to how legislation is enforced, and whether this will be enough to discourage the dubious practices currently being employed by many debt collection agencies.
Indeed, the Citizens Advice Bureau, while announcing the move as a positive step in the right direction, also pointed out that they would like the government to change the law regarding debt repayment, so that creditors are not able to place unreasonable demands on people struggling to repay debt.
A spokesman said "those in genuine financial difficulty, should be given an opportunity to work with debt advice organisations to find a way around their problems."
Companies Making Money From People's Misery
More worryingly, there is growing evidence from the OFT of companies being created that are aimed specifically at targeting people in debt, and encouraging them to get even deeper into financial difficulties.
The OFT has reported a significantly higher number of applications from companies seeking consumer credit licences in areas such as debt collection and debt management.
Whilst the OFT has the power to monitor and regulate such companies, and even issue warnings and fines to those companies believed to be in breach of fair trading standards, there's a genuine concern that people are being taken advantage of. The new legislation is a clear step in the right direction, but it is generally felt that the government needs to do more to help those people in genuine financial difficulties.
You might also like...