Types of Creditor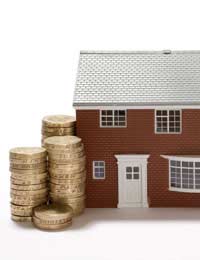 There are main two types of creditor: secured and unsecured. There are significant differences between the two and secured debt is the one that could cost you the most in terms of financial and personal ruin.
Secured Creditors
A secured creditor is a person or organisation that required security in order to lend you money. The largest example of this type of creditor is your mortgage lender. Failure to keep up with mortgage payments results in repossession of your home. Secured creditors have the law to protect them and can apply to the courts to enforce payment. By ignoring a secured creditor you could end up in court, have the bailiffs remove your personal belongings and furniture, cut off your vital supplies such as water and electricity and ultimately have you put in prison. The main types of creditor that can apply for these measures are as follows:
Mortgages Lenders
Failure to meet your mortgage payments on any property you own can result in your home being repossessed. You will have difficulty obtaining any credit for the next six years and some mortgage lenders will never consider you for a loan.
HM Revenue and Customs
If you try to evade income tax payments you can face certain bankruptcy and ultimately lose your home. Always be honest when filling in your tax return forms. The same is true when not paying National insurance. These are government bodies and the consequences can be severe if you avoid them.
Utilities Providers
By not paying for utilities such as gas, electric or water you can face disconnection from these services. You will not be reconnected until you make payments; either in part or in full.
Council Tax
Failure to pay this debt can result in going to prison for a set number of days. We have all seen pensioners take a stance over the high charges only to be sent to prison. Normally, before it reaches this stage, though, you will have been visited by the bailiffs.
TV Licence
Avoiding this fee will result in both a steep fine and possible imprisonment. For many it is easier to pay by monthly direct debit and avoid any unnecessary problems.
Fines and Maintenance
If you are paying child support or maintenance or have a court fine you must make regular payments of face possible imprisonment. Again, before it gets his serious you will normally have been visited by the bailiff to recover the outstanding amounts.
Secured loans
If you have taken out a secured loan using your home as collateral you stand to lose it should you not make the required payments. The home will be repossessed to meet the debt and consequently you will be homeless.
Credit Agreements
If you have bought an item on a credit agreement, or hire purchase, and don't meet the payments the items will be repossessed.
There are other types of secured credit, usually connected to business trading, all with the power to take your possessions, or worse.
Unsecured creditors
Finally, you have the unsecured creditors. They cannot take your home as it wasn't used as security, but nonetheless you cannot ignore these debts. They may not be as serious, but they can lead to CCJ's and credit rating problems. Normally these creditors are in one of the following categories: credit cards, unsecured loans, store cards, catalogues, mobile phones and mail order companies. If you have any debts and are worried about how to cope, don't despair, there is help out there. Any branch of the Citizens Advice Bureau will be willing to help,for free and in confidence. They will also
Negotiate
with your creditors for you.
You might also like...
I have been discharged for a second time from bankruptcy , run a local workingmans as a club secretary we pay our bills monthly will this effect my credit rating and could the brewery's stop the club from getting credit ,
Pos
- 29-May-13 @ 8:13 AM