Tips for Negotiating With Your Creditors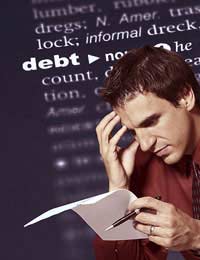 Negotiation is one of the most effective methods by which borrowers can make their debt more manageable. Before even considering bankruptcy, you should make sure that you contact your creditors directly.
Despite the benefits, calling your lender can be a daunting prospect. So how can you get the most out of the process, and increase your chances of ending up with a good settlement?
1. Don't be scared
Fear is the primary reason preventing many borrowers contacting their lender. There is a sense that the person on the other end of the phone won't understand your problems, or that they will be unwilling to help.
In reality, the person you speak to will be trained to address your problems – that is their job. Furthermore, while it might initially seem like an unpleasant experience, it is far better to get in touch now than to leave your problems to get worse.
2. Be realistic
Creditors deal with negotiations of this sort every day. They know what constitutes a realistic offer. If you are asking them to reduce your repayments, make sure that you are honest about what you can afford. This will help to prevent you having to renegotiate if you still cannot pay your bill.
Similarly, if you are asking for a reduction in your interest rate, make sure that you do your research first. It is no good asking for a rate way below the market average. Instead, have a look around and get a feel for what other lenders are offering.
3. Use your consumer power
Remember that creditors are offering a service. If you are trying to renegotiate a credit card debt, you might want to start out by telling your creditor that you need to borrow more cheaply, and that you would prefer to stick with them but you are willing to move your debt if necessary. Remember that they are profiting from your borrowing, and they will therefore often be remarkably flexible in order to keep your custom.
4. Suggest a payment plan
Creditors tend to be distrustful when borrowers promise to pay back what they owe in a single lump sum. From experience, they know that borrowers are less likely to fulfil these promises than they are to stick to a regular payment plan.
As such, you should consider proposing a staggered series of payments to help you make the debt more manageable. Your creditor will consider this to be a more realistic offer, and is therefore often more likely to accept.
5. Stick it out
Remember that negotiation can be a long process. It can often take several phone calls over a period of days or even weeks before an arrangement can be agreed upon. You need to be dedicated, and you need to stick it out. While it can be tiring and draining, you are much more likely to get the result you need if you are willing to put time and effort into negotiation.
6. Get it in writing
Finally, remember to request details of your new agreement in writing. Without written proof of your arrangement you may come up against problems in the future. It is therefore vital that you keep hold of this document.
Negotiation is vital if you are finding it difficult to pay your bills. Make sure that you contact your creditors sooner rather than later to avoid the need for more drastic measures like Bankruptcy.
BECOMING BANKRUPT IS FOR SALE.
This website is for sale [more info].
You might also like...