Will a Second Bankruptcy Mean More Penalties?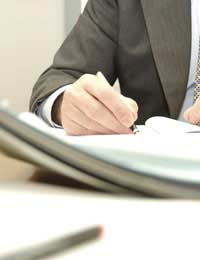 Q.
I was declared bankrupt on 4 years ago and then discharged last year.
I am now in a situtation where bankruptcy may be an option but I need information about how long I will be bankrupt for the second time. Does being declared bankupt a second time mean greater penalties and how long before I would be discharged?
(Mr Steve Bowhay, 15 October 2008)
A.
Bankruptcy is a decision that nobody takes lightly. Frequently, the reasons for bankruptcy are completely out of the control of the individual in question; this is particularly the case in the current climate, where interest rates are rising, banks are calling in debts, and unemployment is at its highest in almost two decades. As such, bankruptcy is frequently the only option. Even if you have been declared bankrupt once already, if you have been discharged then a second Bankruptcy may well be the best option.
There are no legal reasons why you should not petition for your own bankruptcy a second time. However, there are certain aspects of the process that will be different. In the first instance, the Official Receiver will look into your affairs more carefully this time around. They will require more evidence to be satisfied that bankruptcy is the only option, and this is likely to result in a longer interview and a request for more supporting documentation. First time bankrupts may conduct the initial interview with the Official Receiver by telephone. This is not an option the second time round; you will be required to attend a face to face meeting in an Insolvency Service office.
The Official Receiver may make a Bankruptcy Restrictions Order in which case as a second time bankrupt, you may be discharged after a year (or whatever period stipulated by the OR), but will be subject to certain restrictions.
Finally, you are obviously aware of the implications bankruptcy will have for your ability to obtain credit. However, it is important to remember that, while bankruptcies should theoretically affect your credit rating for a period of seven years, they sometimes remain visible for longer. If this is the case for you, a second bankruptcy will further damage your credit rating for the future.
You might also like...
Could you advise me? My husband is being taken to court as his ex business partner who claims he is owed money from a sale of a property, they are pursuing it through court and they have told our solicitor they just want my husband bankrupt. He is on a loan with his ex-wife and the banks will not release either one from it. His ex-wife owns the property we live in, deeds are in her name but the loan is in both, can the courts make her sell her property to settle my husbands debt? They have been divorced for over 10 years.
Kizzy drip
- 24-Oct-15 @ 9:42 AM
I am due to be discharged for bankruptcy in Aug 2013 I am able to request to be bankrupt again ... 0740823823 Regards N Khan
Naz Khan
- 3-Jul-13 @ 6:42 PM