How Does Bankruptcy Affect my Pension?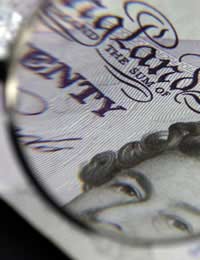 Q.If I declared bankruptcy in January then took early retirement five months later and was issued a pension could this be taken from me?
(Ms J W, 14 September 2008)
A.
If you have been declared bankrupt, it may mean that all or part of your pension will be claimed by the trustee, the person who is in charge of looking after your assets and ensuring that your creditors are paid back.
Whether your pension will be taken away depends on what type of pensions you have.
Everybody in the UK is entitled to a basic state pension when they retire, this will come directly from the government and will not kick in until retirement age. If you become bankrupt your Trustee cannot take this pension away from you and you will still receive it when you retire regardless of whether you have been declared bankrupt.
You may also be entitled to a second state pension, which will depend on how many years you have worked and how many national insurance contributions you have paid. There is a choice to opt in or out of this pension. If you choose to opt out then the government will pay a set amount of money into your occupational pension scheme, if you have already chosen this option then the payment that has merged into your occupational pension may be at risk. If you have opted in to the second state pension then it should be protected.
If you have a work pension, known as an occupational pension then this is likely to be taken into consideration by the trustee. The trustee will also take into account if you have a clause in your pension contract forfeiting any pension benefits.The same will apply to any personal pension which you may have taken out with an insurance firm. Your trustee may count these as part of your income or view it as an asset.
If the trustee is entitled to take some of your personal or occupational pension then it may also be able to claim some of the future payments as well or any lump sums you may be entitled to.
You should also discuss with your trustee whether they would be willing to allow a family member or close friend to pay one lump sum, the current transfer value of your pension, in order for you to have any future payments owed to you protected. This would depend on your circumstances though.
You will be able to start a new pension once you have been Cleared from Bankruptcy, it is worth remembering though that any payments that your trustee is entitled to will come out of your pension when you reach retirement age. So if you do continue to pay into your pension then it will not be worth as much as it originally was.
You might also like...