Your Bankruptcy Questions Answered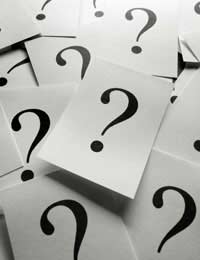 For some people, bankruptcy is the only option available to them in helping them pay off their debts and become financially secure again. Yet bankruptcy is never a decision that should be taken lightly. Here are some answers to important bankruptcy questions.
What are the Advantages and Disadvantages of going Bankrupt?
Let's start with the advantages. First, if you have been struggling under a mountain of debt for some time, a
Bankruptcy
order could feel like a much-needed lifeline. For many people bankruptcy is the chance to make a fresh start, put old mistakes firmly behind them and look to the future with more certainty. You will no longer have to face your creditors, as they will now have to deal with the courts to get the money you owe them. The bankruptcy order will mean that a lot of your debts will be 'written off' and, providing you carry out your duties responsibly, you could be discharged from the bankruptcy order after just one year.
Now for the disadvantages. Aside from the stigma still associated with bankruptcy, the biggest concern of anyone who is to be declared bankrupt is the threat of losing their home. If you own your own home it may have to be sold to repay your creditors. You may then have to apply to your local authority for re-housing. Other possessions, such as your car or items such as televisions or anything considered a 'luxury' could also be sold.
Depending on your line of work, you may have to quit your job if you are legally declared bankrupt. If you run your own business this will have to be sold as you are not allowed to act as a company director during the duration of your bankruptcy. Your status as a bankrupt can be published online and in local newspapers. You will also have to legally declare your status on any applications for credit in the future. Even after your bankruptcy has been discharged your credit file will still show a record of it for at least six years.
What actions are you required to carry out when you are declared Bankrupt?
First, you will have to provide full and frank information about your financial affairs to the Official Receiver handling your case. The Official Receiver will then take control of your assets, and will be entitled to keep hold of any policy paperwork or title deeds relating to any property you may own. You will be asked to stop using your bank accounts and any credit cards, and you will not be allowed to try to obtain credit of more than £500 from anyone without first informing them of your bankrupt status.
You will also not be allowed to make any direct payments to your creditors, in fact, all your financial arrangements will now be taken over by the Official Receiver. If you do not let the Official Receiver handle your finances, they could inform the court that you have failed to carry out your duties as a bankrupt and could postpone your bankruptcy discharge indefinitely.
What happens to your wages while you are Bankrupt?
Depending on the size of your debts and your financial circumstances, your Official Receiver or
Bankruptcy Trustee
can make a court application for an Income Payment Order (IPO). This means that you will be required to hand over some of your wages to help pay off your creditors.However, the court will not grant an Income Payment Order if it would leave you with not enough income for you and your family to live on. An IPO can continue after your bankruptcy has been discharged, up to a maximum period of three years.
What are my chances of getting a mortgage after bankruptcy?
Getting a mortgage after you have been declared bankrupt is not impossible, but it is more difficult. Obviously you will not be allowed to try to obtain a mortgage until after your bankruptcy has been officially discharged. Many ex-bankrupts are told to wait at least two years after discharge before attempting to apply for a mortgage.
Once this has happened you are legally entitled to apply for a mortgage as long as you declare your former bankrupt status to the lender on the mortgage application form.
Whether the mortgage lender will accept your application will depend on a number of factors, such as the length of time since the discharge, the size of deposit you have available, your credit report, and also the lending criteria of the mortgage lender.
In today's post 'credit crunch' environment it is increasingly difficult for anyone to obtain a mortgage, so the chances of being accepted after a recent bankruptcy order are rather slim. You may be offered a 'sub prime' mortgage at a much higher rate than the lender's standard mortgage rate.
You might also like...
@MEM01 - Please see our partner article: Bankrupt But Due to Inherit: Who Owns the Property? Link
here
. I hope this helps.
BecomingBankrupt
- 8-May-15 @ 12:46 PM
Have been made bankrupt for 5 months due to my ex partner's criminal activities. Suddenly have inherited 1/4 of a property . Will I be forced to sell my part or can we keep the property for my family ? Thanks for any advice .
MEM01
- 7-May-15 @ 7:15 PM