Common Bankruptcy Terms Explained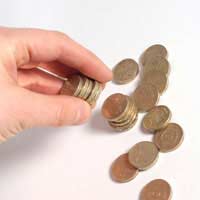 Here are some common terms explained. Hopefully they will help you understand some of the terminology used in bankruptcy.
Bankruptcy order
An court order declaring you officially bankrupt. A bankruptcy order is made after the court receives the petition from the
Creditors
asking them to order you to pay back the money owed.
Bankruptcy Restrictions Order - BRO
This is a restriction placed on a bankrupt that in the view of the official receiver has been fraudulent, dishonest or is to blame for the bankruptcy via their actions. The court can order that the effects of the bankruptcy continue to restrict you for an additional period of between 2 and 15 years after discharge.
Statement of Affairs
A form showing all your incomings, outgoings, assets and the details of all your creditors. There is also a declaration that you will be required to sign stating that you are insolvent. This is done in the presence of a Court Official or solicitor. Read about the
Statement of Affairs
Liquidator
A person appointed to oversee the liquidation, or winding up, of a company.
Trustee
The trustee in bankruptcy is either the Official Receiver or an insolvency practitioner who takes control of your assets and deals with your bankruptcy order to ensure compliance.
Insolvency Practitioner.
A solicitor or accountant who specialises in insolvency. They are recognised by many official bodies.
Petition.
This is the formal application that is made to the court asking them to declare you bankrupt.
Credit rating
This the score that a credit reference agency gives you based on your credit past, circumstances and employment status.
IVA
Individual Voluntary Agreement – often a viable solution to bankruptcy and is supervised by an insolvency practitioner.
FTVA - Fast track voluntary agreements
These are similar to a IVA (as above) but used to solve problems faster than the 60 month IVA.
IPO - Income Payments Order
The court can order that payments towards your debts are taken directly from your income provided they leave enough money for you to live on. The maximum time a court can enforce this order is three years.
IPA - Income Payments Agreement
You can make a voluntary agreement with your bankruptcy trustee to make regular payments to him for a set amount and set time. Again the maximum this agreement lasts is three years.
Insolvency
When there is not enough money to pay the debts and you don't have any way of raising the amount owed you are classed as insolvent. In short, you are broke.
Assets
These are the belongings of the person who owes the debt that can be sold in order to pay back the money.
Annulment
This is when a bankruptcy order is cancelled.
Creditor
This is the person to who the debt is owed. It can be an individual or a company.
Debtor
This is the person who has defaulted on the repayments for loans and credit.
Receiver
A receiver is a person appointed by the court to deal with the bankruptcy. Receivers who are 'administrative receivers' do not need to be Insolvency Practitioners. The word receiver is normally used to refer to both types of receiver.
Secured Debt
A secured debt is where an asset, usually the home or business premises, is used as security to guarantee repayment of the debt. Failing to meet payments means that the creditor owns the asset the debt was secured on.
You might also like...