Life as a Discharged Bankrupt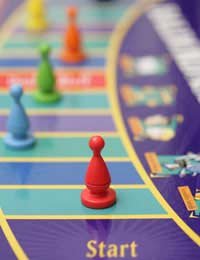 Bankruptcy is a life changing event, but it doesn't last forever. In fact, most people are discharged from bankruptcy after a period of just 12 months. But what happens after being discharged? Here we look at the process of being discharged from bankruptcy, and the processes you will need to go through.
What Does it Mean to be Discharged?
First, the good news, as a discharged bankrupt you are officially declared free of your existing debts, however large they may be. You are also free from the restrictions of bankruptcy.
These restrictions can include losing control of your assets, such as your house, savings and any vehicles that you own, being unable to obtain credit for any sum over £500 and also being unable to trade as a business or as part of a legally recognised profession. Once you are discharged these restrictions no longer apply.
When do you Become a Discharged Bankrupt?
Most people are discharged from their bankruptcy automatically on the first anniversary of the
Declaration of their Bankruptcy
. From this point you are entitled to a certificate of discharge, which (for a small administration fee) can be obtained from the court at which you were declared bankrupt.
When Discharge is Suspended
You should be aware, however, that a discharge after 12 months is not guaranteed and may not take place if your discharge period has been suspended. Suspension usually happens if you have failed to fully co-operate with the Official Receiver put in charge of managing your case.
If the Official Receiver can demonstrate that you have not complied with the obligations set out in your bankruptcy order then they have the power to have your discharge suspended, either for a set time period or indefinitely.
Furthermore, if you have a bankruptcy suspension order put in place, then the Restrictions of Bankruptcy will still apply, even after being discharged.
Can you be Discharged from Bankruptcy Early?
It is possible to be discharged before the standard 12-month period, if your Official Receiver applies to the court that their investigation into your affairs has been concluded or is considered no longer necessary. Any existing creditors or trustees must be given the opportunity to raise an objection, but if none are raised the order for the early discharge may be granted.
Life After Being Discharged
Once you have been discharged from bankruptcy you will be made aware by your Official Receiver that your obligations to co-operate with them are still in place. You must continue to provide any information that is requested of you, even after your discharge. If you fail to do so, you may be judged to be in contempt of court.
After a period of time you will be able to apply for credit without having to formally mention your bankruptcy, although your Official Receiver will be quick to remind you not to take on any credit that you cannot afford to repay.
You will still be expected to repay some of your debts, specifically any personal or family debts, such as any money owed in child support and maintenance, or debts arising from personal injury claims. You will also be liable for any debts accumulated after the bankruptcy order was put in place.
You might also like...