Bought or Rented Home and Bankruptcy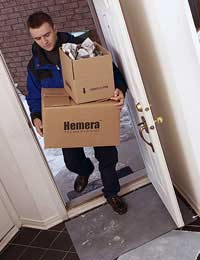 If you own your own home and are subsequently made bankrupt then your home is at risk. The trustee appointed to your case will look at the property to see if there is any equity available, and if there is, it will be sold. You may however, be given up to a year to find somewhere else to live before the sale actually takes place.
The equity is the amount of money that can be freed up from selling your home after the mortgage has been paid off. If there is no equity in the home then the trustee does have three years to sell the home during which time there should be some equity in the property. If after that period there is still little or no money in the house the trustee can apply for a Charging Order, which means there is no timescale for selling your home and this means that even ten years later your home can be sold from under you.
There are normally three ways the trustee will sort the sale of your home:
He can get an order of sale.
Selling their interest.
Making an arrangement directly with you.
If the Home is in Joint Names
If you are married and the home is in joint names the court can still force the sale but they cannot claim the money from the other person – usually half the amount of equity. However, there is a way to save your home but it does mean that the partner will have to 'buy you out' by offering an amount of money for your half of the house to the trustee to pay off your debts.
You may find that even when a partner does buy out your share of the home that they are so distressed that your relationship ends and you still have to find alternative accommodation. Bankruptcy is destructive and should not be entered into lightly.
Renting
If you are renting a home the trustee will have little or no interest in the property and cannot force a sale as you do not own the building. This should mean that the homes of people renting should be safe, unless large rent arrears exist. Sadly, this is not the case as many landlords do not want to rent to a bankrupt in case they default on the rent. As a landlord cannot throw tenants out without navigating a legal minefield, it is a scenario they are keen to avoid.
If you think your landlord may ask you to leave on discovering you are a bankrupt look carefully at your rent agreement. All tenants should have one of these agreements to protect both them and the landlord. If you are unsure about where you stand with your landlord it is a good idea to contact an organisation such as the Citizen's Advice Bureau for help. They have access to solicitors and people who will be able to advise you on your personal circumstances. Normally a landlord cannot evict you if you are looking after the property and are making all your rent payments on time. However, once declared bankrupt and looking to rent, it can be difficult to find a landlord willing to rent to you.
You might also like...