Bankruptcy Statistics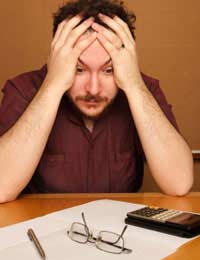 Bankruptcy statistics in the UK are startling. Bankruptcy, once frowned upon, has become commonplace in society and is set to reach epidemic proportions within the next few years.
Records held in the UK are reported to be understated and that all figures, including that of IVA applicants, have not been fully declared as they are awaiting processing. In 2006 there was a 73% rise in bankruptcies declared than in 2005. There have been so many applications for IVAs alone that the banks are struggling to cope, many taking as long as 21 days to respond to proposals. This alone is evidence that the figures have seriously underestimated the extent of insolvency in the UK by hundreds of thousands of people. On figures that are available predictions indicate that there may be as many as 600,000 bankruptcies by the end of 2006 alone.
The Facts:
In statistics available for 2007 there is even more evidence that the trend for bankruptcy is on the increase. Let's look at the figures released by quarters:
In the first quarter in 2007 there were almost 31,000 bankruptcies in England and Wales. This is an increase of around 24% compared to the same quarter in the previous year.
In the second quarter of 2007 there were 16, 258 bankruptcies in England and Wales. This again is a significant increase on the same quarter in the previous year. The increase is 7.7% overall.
In the figures published for the third quarter in 2007 the trend shifts. There were 26, 072 personal insolvencies across England and Wales. This is actually a decrease on the same period in the previous year. In total it is a decrease of around 5%.
Early figures for 2008 show that once again the trend is up with an 8% increase in people claiming insolvency.
The reasons behind the increase could be attributed to the change in 2004 to the bankruptcy laws. At that point the Enterprise Act brought down the time limit for bankruptcies to be in effect from three years down to only one. It was also made it more difficult for creditors to take the homes away from bankrupt people, making bankruptcy a more attractive option for some people.
Age Related?
Another misconception is that people going bankrupt are young people or businessmen looking for a way out of paying their creditors. Statistics show that there has been a steady increase in people over sixty-five declaring bankruptcy. In fact, the figures show that over 7% of all bankrupts were in this age group. While overall it showed that over 80% of all wealth in the UK was owned by people over fifty, and the retirement age group actually own almost half of the monetary wealth is owned by people aged sixty-five and over.
You will see that the figures are clearly indicating that bankruptcy is becoming a more attractive offer to many people in the UK who have serious financial problems. Once viewed with suspicion, avoided at all costs and associated with social stigma, bankruptcy is increasingly becoming the solution of choice for many people looking for a release from debt.
BECOMING BANKRUPT IS FOR SALE.
This website is for sale [more info].
You might also like...