Bankruptcy and Your Student Loan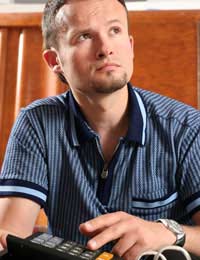 Many people considering bankruptcy want to know what will happen to their student loan. There is a common misconception that the student loan will be 'cancelled' if a borrower enters bankruptcy.
Perhaps sadly, this is not the case. If your earnings are within the student loan repayment threshold you will be expected to pay it back – even if you are declared bankrupt.
Will I still have to repay my student loan?
The short answer is: yes. You are required to repay your student loan regardless of bankruptcy. As of 1 September 2004, all student loans are considered to remain outside any bankruptcy proceedings. This means that you will still be chased for payment even if you are
Declared Bankrupt
.
If you have already been declared bankrupt, and that declaration was made before 1 September 2004, you should contact the Official Receivers Office to determine whether or not your student loan falls within the terms of your bankruptcy.
It is worth noting that you are only required to make student loan repayments if your earnings are above a certain threshold each year. This is currently set at £15,000 but is set to rise. If you earn less than this you will not have to pay anything back.
What about the old type of loan?
There are two separate types of student loan in existence. The first type, often called 'mortgage-style' loans, was given to those who started a course between September 1990 and August 1998. These are paid by direct debit. The new, 'income-contingent' type applies to those who were considered new students from September 1998. These are paid through the PAYE tax system.
As of 2004 both of these student loan types are protected from bankruptcy. In essence this means that you will have to pay your loan back regardless of its type.
But I thought people had their loans written off?
This is true, and it relates to the old type of student loan. The new type of student loan was, for a short period, not legally considered to be protected from bankruptcy proceedings. This effectively meant that student loan borrowers who were declared bankrupt could have the loan written off.
Knowledge of this loophole was fairly limited, however, and only around 1,000 people benefited from it. In 2004 the government began to legislate to prevent this from happening, and it is now impossible in law.
What can I do if I can't pay?
The student loan repayment system is contingent on income. If your earnings fall below the repayment threshold in any given year, you will not be expected to make any repayments. If you have a new-style loan you will simply not have any deductions made; if you have an old-style loan you will have to defer your direct debit payments.
If you have a new-style loan and you are employed, you may not even notice the repayments being made; they come straight from your pay packet in the same way as income tax. Self-employed people will have their student loan payments determined when they fill out their Self Assessment tax return.
The main point here is that you will be expected to pay back your student loan. You should treat this as a priority debt.
BECOMING BANKRUPT IS FOR SALE.
This website is for sale [more info].
You might also like...
I got my studentloan on 1998...I never have the change to used it, I lost my job due to 2 times work related accident..my income is from c.s.s.t..not capable of living normally.(not enough to pay all my bills).. I am repaying my loan from this small amount...but not enough to touch the principal..so the loan was remain the same...and I was given notice that this matterwill be settled incourt... Is there any process, or system that the interest might be lowered?...I want to petitions my families but now I can't....
ben
- 28-Feb-16 @ 7:50 PM