Step by Step: Visiting the Official Receiver's Office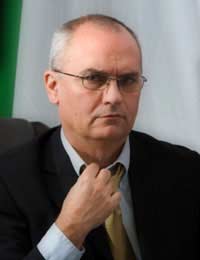 The Official Receiver is one of the most important parties in bankruptcy proceedings. Often known as the OR, this individual is a court officer who will take responsibility for administrating the bankruptcy once an order has been given by the court.
You will be contacted by the Official Receiver if an insolvency order is issued. Depending on the nature of your financial affairs, you may be required to visit their office for an interview.
When will I have to visit?
Generally speaking, the Official Receiver will ask you to attend an interview if they determine that they need information to help them take urgent action in relation to your affairs. They will contact you immediately if this is the case, and an appointment will be made within 10 days. If you do not need to appear, you will be sent a letter informing you of this.
What happens during my meeting?
If you are required to appear for an interview, you should phone the Official Receiver's office to confirm that you are available on the given date. On arrival a member of staff will ask to check through a questionnaire, which will have been sent to you with notification of your appointment. You should have completed this in advance; if you have not done so, you will be asked to complete it there.
An examiner will then ask you some questions regarding your current financial situation. They will want to know:
How much you owe and who you owe it to
The reasons for your debt, and the events that led to bankruptcy
About your assets, including your property, any shares or insurance policies you might have, your pension and so on
How much you earn and how much your spend
You should answer their questions fully.
After your interview you will be asked to provide the Official Receiver with documents relating to your finances - they will include household bills, bank statements, salary slips and anything else relevant to the bankruptcy. They will retain these documents for examination. If you fail to provide these documents, or if you do not provide sufficient information during your interview, you will be asked to appear again.
What happens afterwards?
Following your interview your documentation will be checked, and the Official Receiver will report back to the
Creditors
. If you have any material assets (for example a house), an
Insolvency Practitioner
will be appointed to deal with their disposal. The report will be provided to creditors within 12 weeks. If a meeting of creditors is required (normally only if you have assets to be sold), this will happen within four months – although it normally takes place within 12 weeks.
It is worth remembering that the entire process will be much quicker if you cooperate fully with the Official Receiver and their staff. Failure to do so will result in more meetings and more paperwork. If you refuse to cooperate altogether you may be summoned to court. Your bankruptcy may also remain Undischarged for longer.
The Official Receiver has a vital part to play in any bankruptcy proceedings. It is vital that you cooperate with them, and that you provide them with all the information they need. If you are in any doubt you should seek advice from an independent organisation like the Citizens Advice Bureau.
You might also like...