Debt Consolidation: What is it and How Can it Help Me?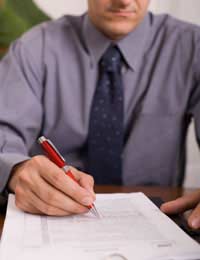 Consolidation is a very popular debt management technique. It has helped thousands of people reduce their monthly repayments, making their debt easier to cope with.
Despite its advantages, though, debt consolidation has a number of significant drawbacks. It is important that you understand the terms of any new credit you take on, and that you are confident debt consolidation is the right option for you before you take any action.
What is debt consolidation?
Debt consolidation techniques involve 'consolidating' all of your debts into one. Broadly speaking, this means that you take out a new loan of equal value to all of your outstanding debts. You immediately pay off those debts, and then have to grapple with just one loan.
Debt consolidation loans are normally secured against property. As such, this technique was particularly popular during periods of high and rising property prices, when consumers found it relatively easy to demonstrate that they had sufficient collateral.
What are the advantages?
The primary advantage of debt consolidation is lower monthly repayments. Generally speaking, things like unsecured loans, overdrafts and credit card debt are more expensive than a secured loan. So, by moving all of your debt into one secured loan you can benefit from lower interest rates and cheaper monthly repayments.
Many people also find that there is a significant psychological advantage associated with tackling just one monthly bill. This can help you keep better track of your finances – and if you have an accurate idea of how much cash you have available, you are much less likely to fall back into debt difficulties.
Sounds good. What's the catch?
Despite its benefits, there are some drawbacks associated with debt consolidation. To begin with, this course of action is generally only available to homeowners, or those with another large asset against which they can secure the loan.
Secondly, it is important to remember that you will obviously still be in debt. It is not uncommon for borrowers to consolidate their loans and then convince themselves that the problem is over. Of course, your debt still needs to be paid off in a timely manner. It is still vital that you make your monthly repayments. The longer this process takes, the more expensive your debt will become.
Finally, you must remember that a consolidation loan will probably be secured against you home. If you fail to keep up your repayments you risk losing that asset.
What if I can't get credit?
This is the other significant drawback. In the halcyon days of easy credit, consolidation was a pretty simple procedure. Today, though, credit is more difficult to come by – particularly for those with a poor repayment history.
Of course, there are plenty of lenders who specialise in extending credit to borrowers with sub-average credit histories. But you should remember that loans from these organisations will always be much more expensive, and they may have more stringent repayment criteria. You should therefore think very carefully before taking one on – and make sure that you understand the terms of the loan fully before signing anything.
Debt consolidation has the potential to make your borrowing easier to cope with. But it is important that you understand the drawbacks before making the leap.
You might also like...