What Are Individual Voluntary Agreements?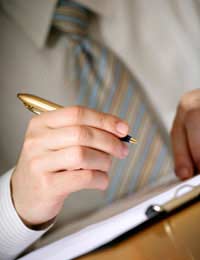 Individual Voluntary Arrangements (IVAs) are an increasingly popular alternative to bankruptcy. They provide debtors with an opportunity to come to an agreement with their creditors – and, crucially, generally allow borrowers to hold onto major assets like their home.
What is an IVA?
Individual Voluntary Arrangements were devised in 1986 as an alternative to
Bankruptcy
. It is a formal, binding agreement between an individual and their creditors, and is generally restricted to unsecured debt.
Debtors may choose to apply for an IVA rather than bankruptcy as their assets are more likely to be protected. Depending on circumstances, you may not be required to give up your house or car – as you might be required to do in bankruptcy. At the same time, Creditors benefit because they tend to receive a higher proportion of the money they are owed through IVAs than through bankruptcy.
How is it different from bankruptcy?
IVAs were designed to be significantly more flexible than bankruptcy. In an IVA you come to a legal arrangement with your creditors – but the terms of this arrangement are open to negotiation. This means that IVAs can be formulated in a way that makes it as easy as possible for you to pay off your debts – and therefore as likely as possible that your creditors will get their money back.
It is also worth noting that individuals in bankruptcy can sometimes apply for an IVA. In these cases a bankruptcy will generally be annulled – but can often be replaced with a relatively stringent IVA.
What are the drawbacks?
There are some significant drawbacks associated with IVAs. Primarily, an IVA can last as long as five years. Bankruptcy, by comparison, can last just one year.
Furthermore, IVAs can be expensive. There are two main costs associated with the arrangement. The first is a Nominee's Fee, which is generally negotiated with your Insolvency Practitioner and creditors. This fee will be recovered from your repayments, and will be settled before your creditors receive any money. The second charge is the Supervisor's Fee, which is paid at regular intervals – again from your repayments.
Given the costs associated with IVAs, it is common for debtors to pay back their debt less quickly than they had anticipated. You should make sure that you factor these charges into your predictions.
How do I get an IVA?
If you think an IVA might be the right option for you, your first step is to seek some professional advice. The Citizens Advice Bureau is a good place to start. They will be able to tell you whether or not an IVA is suitable in your circumstances.
If it is decided that an IVA is the right choice, you will then need to find a licensed Insolvency Practitioner. Your adviser will help you draw up an application for an IVA, which will be assessed by the Insolvency Practitioner. You will have to give details of your income and outgoings, and list any assets that are to be part of (or excluded from) the IVA.
Your Creditors then Meet to determine whether or not they will accept the IVA. Creditors will often request changes to the arrangement – generally to get higher repayments. The creditors will vote, with their votes weighted according to the amount they are owed.
Once your IVA is approved, the Insolvency Practitioner will then oversee the arrangement – basically to make sure that you are sticking to it. They will also report back to the creditors and the court on an annual basis.
IVAs are often seen as a 'soft' alternative to bankruptcy. It is important to remember, however, that these arrangements have significant implications for your financial future. You should therefore make sure that you seek independent advice before taking any action.
You might also like...