Cutting Debts with the Snowball Method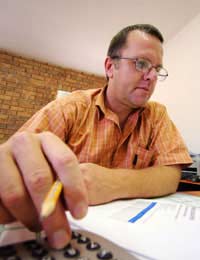 Debt relief and debt consolidation services are frequently sold as a catch-all solution to the problems posed by unmanageable debt. Particularly in this time of financial instability, such an apparently magic cure seems like an attractive option. However, debt reduction through the use of these services is not always possible or desirable; there is a number of significant downsides associated with all of them. Instead, you may wish to look at methods by which you can make your existing debts more manageable.
The Snowball Method
The 'snowball method' is a Debt Management Technique which is frequently mentioned in advice given by independent financial practitioners. It is not an instant cure in the way that debt consolidation methods are suggested to be, but it can certainly help those who need some help managing their repayments – particularly those with several credit card bills or similar debts. From the outset, however, it should be remembered that this method relies on self-discipline and the ability to make payments.
Preconditions
The snowball method should help you to get a grip on your personal finance, but it relies on certain conditions. Primarily, the method only works if you have several recurring debts. Recurring debts are those on which you make regular payments of a certain minimum amount. Furthermore, these recurring debts should each have a different interest rate. If the debts vary in size significantly then this will make the process more efficient, but this is not a necessity.
The process begins by making a list of all of your recurring debts. This might well be something of a shock in itself. The list should start with the smallest debts (that is, those on which you owe the least money, as opposed to those with the lowest repayments) and work up to the largest. Interest rates are not important at this point – we are solely concerned with the amount owing. The next stage is the creation of a strict budget. This is where the self-discipline comes in. The budget must have as much money as possible ring-fenced for monthly debt repayments – the process will only work if you can set aside more than the minimum monthly repayments each month. As such, you may well find that you need to cut down in other areas, including such things as non-essential shopping. The purpose of the budget is to free up as much money as possible for repayments.
Making Repayments
You should then arrange with your creditors that you will make the minimum repayment on all of your debts, with the exception of the smallest. You should then put all of the excess money in the budget into repayments for this smallest debt. When that is paid off, you should then move up to the next smallest. This time round, however, you should make repayments that include not only the minimum repayments that you had previously been making, but also the amount that you were spending on servicing your previous smallest debt, including the excess for which you budgeted. As you move up your list of debts, the amount that you have spare for repayments will grow – hence the 'snowball'.
Clearly the snowball method isn't for everyone. If you simply don't have the money to make your repayments then you should look at alternatives, some of which are covered in articles elsewhere on this site.
You might also like...