Compulsory Liquidation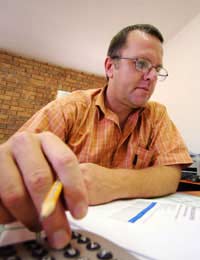 Before going into liquidation you should always get proper legal advice. It is a complex procedure that requires an in-depth understanding of the law to liquidate your company successfully. If you can't afford to approach a solicitor you can get preliminary advice for free at the Citizen's Advice Bureau. You can also approach your accountant or a financial advisor.
Essentially there are three basic types of liquidation and they are:
Compulsory Liquidation
Compulsory liquidation is when the court makes an order for the company to fold, or wind-up, on the petition of an appropriate person. Where there is more than one director they will all need to sign the petition of winding-up. This often happens when the company is insolvent and cannot pay its debts.
Members' Voluntary Liquidation
Members' voluntary liquidation takes place when the shareholders of a company decide to petition the winding up, or liquidation, of the company when there are enough assets to satisfy the debts of the company. This is only possible when the company concerned is solvent.
Creditors' Voluntary Liquidation
Creditors' voluntary liquidation is essentially the same format as the Members' voluntary liquidation except for one major difference, it is only undertaken when the company doesn't have enough assets to satisfy the company debts. This is known as being insolvent.
What are the Alternatives to Liquidation?
There are alternatives to liquidation that should be considered before deciding to go down the route of liquidation. Some of these alternatives can help a company to survive, avoiding liquidation, and could offer a solution to a company that could otherwise survive given time and support.
Administration
The main option is Administration. Administration is entered into when a court grants an Administration order. This order can, under certain circumstances, enable a struggling company to survive by giving it room for manoeuvre. This breathing space can be given in a number of ways:
The court can liaise with creditors to organise a voluntary arrangement
The courts can help you to get more for the assets than if you merely went into liquidation
An administrator, who must be a qualified insolvency practitioner (thus making the procedure seem less daunting), will oversee the whole process.
Even under the best of circumstances, liquidation under the Company Directors Disqualification Act 1986 could mean that you are banned from being the director of another company for anything up to fifteen years. This could seriously affect your future prospects.
It is also worth bearing in mind that the liquidation process is not cost free. In fact, it can be an expensive route to take with the process costing anything up to £2500. The liquidation of your company will also appear in the London gazette giving all your creditors a heads-up that your company is in trouble. This may trigger a snowball effect, with creditors panicking about what they're owed. One creditor after another may file for payment of outstanding debts, each one adding to the amount needing to be paid back during the winding up of the business. Remember, though, that compulsory liquidation should be avoided at all costs.
The failure of any company is sad, but by dealing with issues before they reach critical level you can avoid the situation of compulsory liquidation and the heartache that goes with it.
You might also like...