Life After Bankruptcy: A Case Study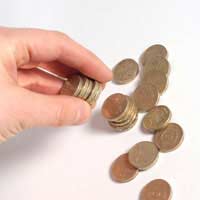 The return of recession and negative equity brings back painful memories for Helen and David. In 1990 after David suffered an injury and was no longer able to work, they lost their home and were forced to declare themselves bankrupt. However, as this case study demonstrates, there is a life after bankruptcy.
How Circumstances Can Cause Hardship
Helen explains: "We had a 100% mortgage at the time and we had two young children that I was looking after full time. We thought that we could rely on David's salary, he was a pilot, but that all changed when he was diagnosed with a medical condition that meant he had to give up his job."
After struggling for months, Helen and David found themselves in a worrying position. Their home was now worth considerably less than the mortgage outstanding on it.
"We sold our house, but we still owed the bank £25,000. We had no choice but to declare ourselves officially bankrupt. It was an awful time", said David.
Filing for Bankruptcy
David and Helen were advised by their solicitor that filing for bankruptcy was their best option. They presented a joint bankruptcy petition to the court, and were appointed an Official Receiver to act on their behalf.
An Official Receiver is an insolvency expert who looks at your case on its individual merits and makes decisions as to which assets (if any) should be sold. The Official Receiver will also draw up income payment agreements that take into account income and expenditure over a three year period.
Helen said "Having an Official Receiver to handle our decisions was actually a real positive. In many ways we wished that we had taken legal advice before we sold our home.
The Benefits of Sound Bankruptcy Advice
"The Official Receiver said that there was the possibility that if we had declared bankruptcy sooner we could have kept our home and worked out a repayment agreement with our mortgage provider. They might have been more generous considering we had a young family to support.
"Selling our home to repay our debts seemed like the honourable thing to do, but it probably wasn't the smartest, especially during a downturn when the price was so much lower than previously. As we didn't have any equity in the property, the Official Receiver said that we would have been legally entitled to sell it to a relative for a nominal amount."
Despite this setback, Helen and David were able to get themselves back on track. Helen took a part-time job and David managed to find an airport administration role with the airline that previously employed him as a pilot.
Life After Bankruptcy
Helen and David were officially bankrupt for just over a year, and during that time they were required to pay some of their income over to the Official Receiver as a contribution to their debts. However, once the bankruptcy period was over, they were officially
Discharged
.
"Once we got the notice of discharge, we felt that a huge weight had been lifted from our shoulders, and that our Life Could Begin again. It took some time, but we emerged from the experience a lot wiser.
"With two incomes we were able to rebuild our savings, and, after waiting six years for our credit reports to clean themselves up, we were able to get a mortgage on another property" said David.
Looking to the Future
Both Helen and David are concerned at the current state of the economy and have a few words of warning for homeowners.
Helen explained: "We learned the hard way how easy it is to lose everything. If we had any advice to give it would be to prepare for the worst and don't over-reach yourself.
"If you find yourself getting into financial difficulty, get some good financial advice so that you make the best choices to suit your circumstances. We lost our home largely through not knowing what to do for the best. Don't put yourself in the same situation."
You might also like...