Bankruptcy Top Questions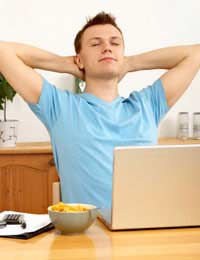 Here are some of the more commonly asked questions surrounding personal bankruptcy. There are probably many others, but these are the ones that are asked most frequently.
What is the Bankruptcy Process?
You (for voluntary bankruptcy) or one of your creditors (for involuntary bankruptcy), to whom you owe more than £750, must present a petition to the court that will then act on the information they have been given. These two petitions are referred to as a
Debtors
petition, where you present the file, or a
Creditors
petition, where the person you owe money to petitions the court.
After receiving the petition the court will then issue a bankruptcy order. They do not need your agreement to do so. It is imperative that you comply with the order to avoid serious consequences. If you dispute the amount you owe to a creditor you must sort it out before receiving the bankruptcy order as it is then too late to contest it.
How Long does Bankruptcy Last?
Normally bankruptcy lasts for a period of twelve months, but under certain circumstances it can be less than that or a lot longer should you not comply.
Will I be Forced to Sell my Home and Car?
That depends, it is however accepted that the home will be sold. You may be allowed to keep a cheap car in order to work.
What is a Bankruptcy Discharge?
Discharge is when the court releases you from the restraints of the bankruptcy order. You can apply for a certificate to say that you have been legally discharged by the court but there is a charge for this. Also worth noting is that the court will not automatically discharge you after one year, they can delay discharge depending on how you have behaved during the process. Discharge does not mean that you are free from paying back the debts you were ordered to pay and assets may still be sold.
Does Bankruptcy Cover all my Debts?
No. There are certain debts, such as child support, criminal fines etc that fall outside of the bankruptcy order and you will need to continue to meet the payments on those.
Can I Keep my Bank Account?
No. Bank accounts and credit cards will be closed down.
Will Everyone know I'm Bankrupt?
Your bankruptcy will be advertised in the national and local press for everyone to read, but that doesn't mean that everyone reads these papers. It will be on your credit file for lenders to see. As for the neighbours, relatives and friends it really depends if they read those newspapers. It will, however, be impossible to hide from a spouse.
How long after discharge will my credit rating be affected?
Bankruptcy will remain on your credit file for a period of six years, after that you will be able to obtain credit again. However, certain mortgage lenders may not give you a mortgage even after that time.
Will I Lose my Job?
Most companies will not sack you for being bankrupt, but there are certain employers who will not employ bankrupts – this is especially true of finance institutions and government positions.
How Much does going Bankrupt Cost?
Although it does not cost a vast amount of money, there is a charge for declaring bankruptcy. At present the charges are as follows:
A court fee of £150 plus £450 to cover the cost of managing your bankruptcy
Who will Manage my Bankruptcy?
Usually it will fall to the official receiver or a court appointed officer to take control and make sure that the order is adhered to. They will assess everything you own, assets, bank balances etc and then decide how much you can afford to pay to the creditors. They are however governed by strict guidelines.
You might also like...